Want to run away with the circus?
In addition to our creative work Lost in Translation Circus also has a strong education arm. With over ten years of teaching and program creation experience in the circus industry we offer a high-quality level of teaching technique and are experienced with a wide-range of ages, students, levels and programs. We are always interested in community and youth engagement programs and enjoy passing on our skills, sharing our passion and helping grow the next generation. We are particularly interested in working on longer term-educations programs and have the skills and capacity to build in an artistic outcome, or to offer performances and workshops together as a complete package.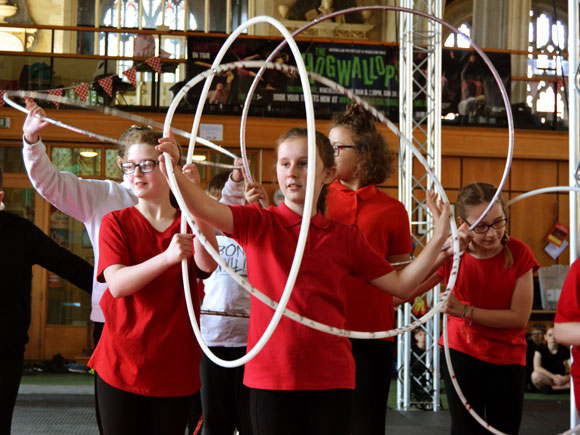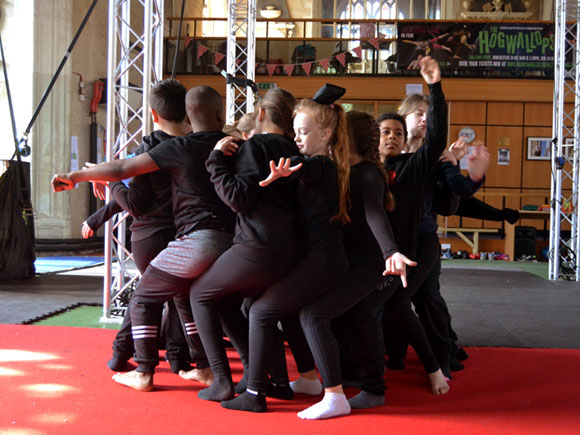 We provide circus education projects across a range of situations including:
Festivals and events
Schools – either as on-going in or after school activities or one off events.
Youth circus programs
Team building activities for businesses
Specialised courses or workshops for theatre or dance schools
Community groups such as youth groups and cultural associations.
Projects and associations supporting the physically or mentally disabled and/or their carers.
We also have experience working with youth and adults from disadvantaged backgrounds.
Our team of artists and teachers deliver classes at
The Oak Circus Centre
.
Education projects include: 
Two year circus project with the Holt Youth Project with performances at The Holt Festival.
A youth summer project in conjunction with Winchester Hat Fair and Winchester Theatre Royal
Designing and delivering a 3 year circus education program for young people for Seachange Arts in Great Yarmouth, including creating regular performances.
Designing and delivering an accelerated training program to create a performance troupe for Circus Central in Newcastle.
 REAL Projects with Wensum Junior school; looking at authentic artistic learning, with a performance outcome for year 6.
Developing a performance piece for the Lord Mayor's parade with Avenues Junior School and The Oak Circus Centre adult acrobatics group.
The Oak Circus centre is the home of circus in Norwich
The Oak Circus Centre is a barnad new venture in St. Michaels Coslany Church on Oak street in Norwich. This beautiful grade 1 listed buidling in the heart of the city is now our home for the company and a vibrant activity centre for circus and physical training of all sorts.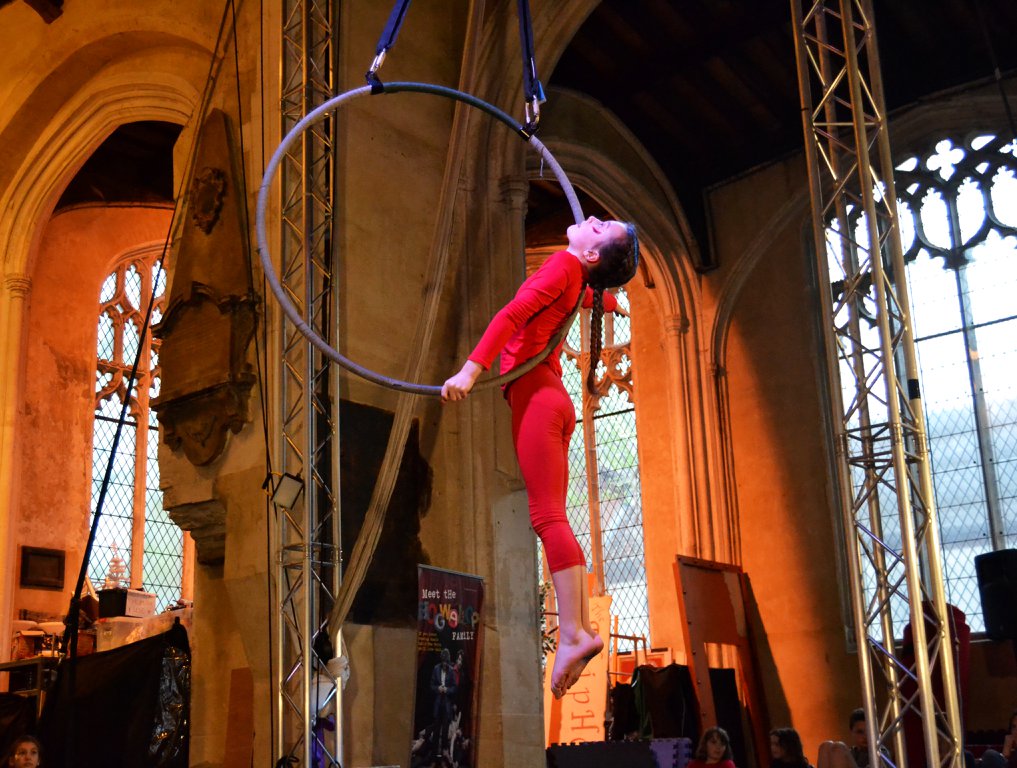 The Oak is first and foremost a dedicated training and rehearsal space for the company, where new shoes can be created, existing shows can be polished, and skills honed.
In the evenings the space is opened up to the local community for a wide range of circus and physical workshops, where LiT Circus also run their own classes for public and professionals. The Oak also offers open training for circus professionals and skilled amateurs.
The Oak is also set to become a venue for occasional public perfromances by LIT circus, community groups and other professional comapnies from around the world. Watch this space for coming information.
This stunning building is also available for hire for events, workshops and performances
We create bespoke circus education projects for a wide range of participants and situations. Combining high quality circus teaching technique with our artistic skills we create a unique and valuable experience.