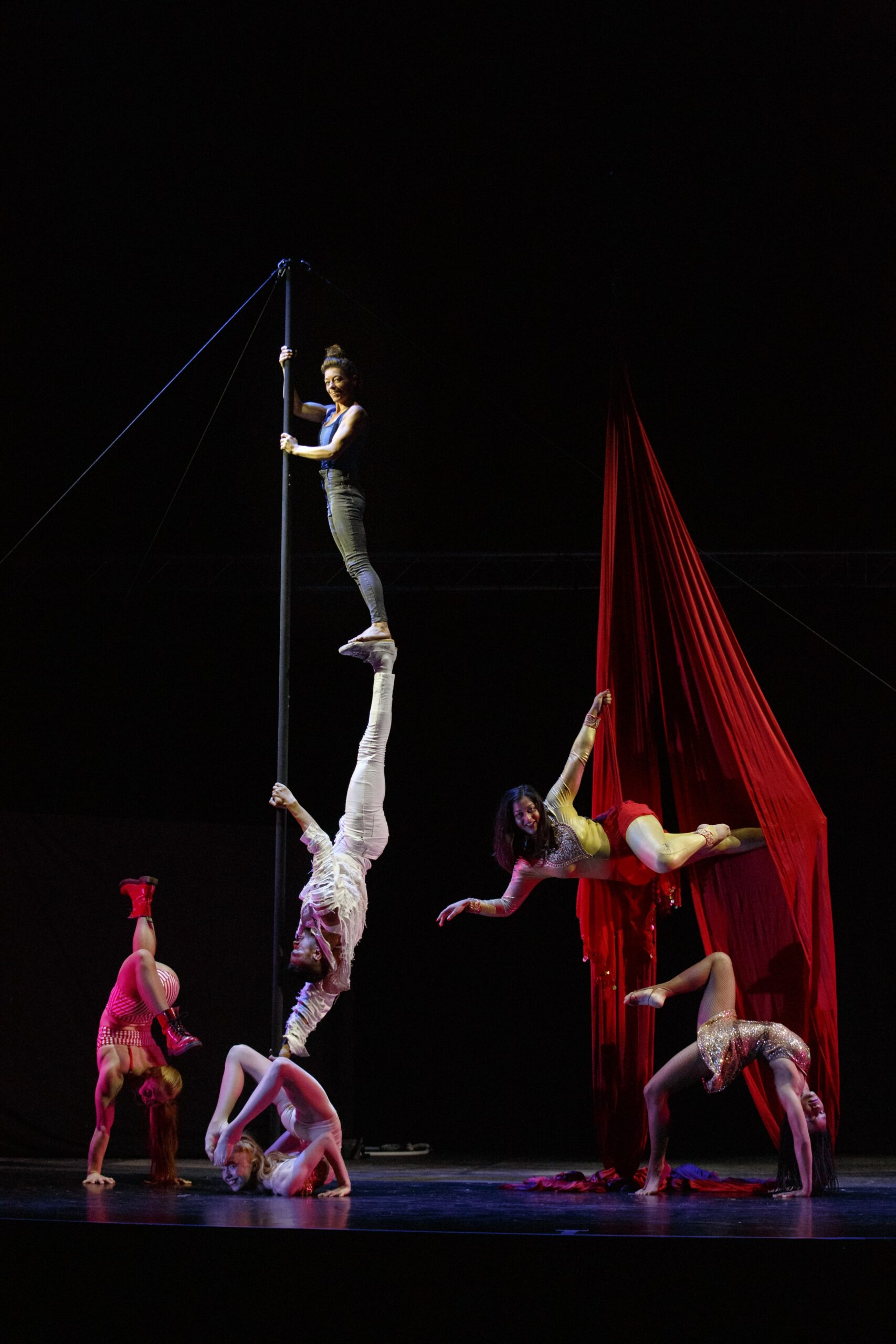 What is LUMINOSA?
A Jacksons Lane production in collaboration with Lost in Translation Circus.  Supported by Upswing Aerial Theatre and Extraordinary Bodies.
Open your eyes and let the light flood in…
A brand-new circus cabaret for the 21st century! A sizzling, scintillating night of daring feats, fun and fantastic performance, expect cutting edge dance in the sky, jaw-dropping juggling, tipsy hoop swirling, live music, laughter and much more in this feel-good show. With at least eight performers every night, and a company of revolving special guests, expect a night packed with Chinese Pole, silks, straps, aerial hoop, hand balancing, acrobatics, hooping, flying pole and much more alongside brilliant live music from Peter Reynolds.
Featuring the cream of British and international circus artists, Luminosa is the biggest and best circus show in town, a real 'don't miss' night out. Directed by Ade Berry, Jacksons Lane's Artistic Director, and Lost in Translations' Massimiliano Rossetti.