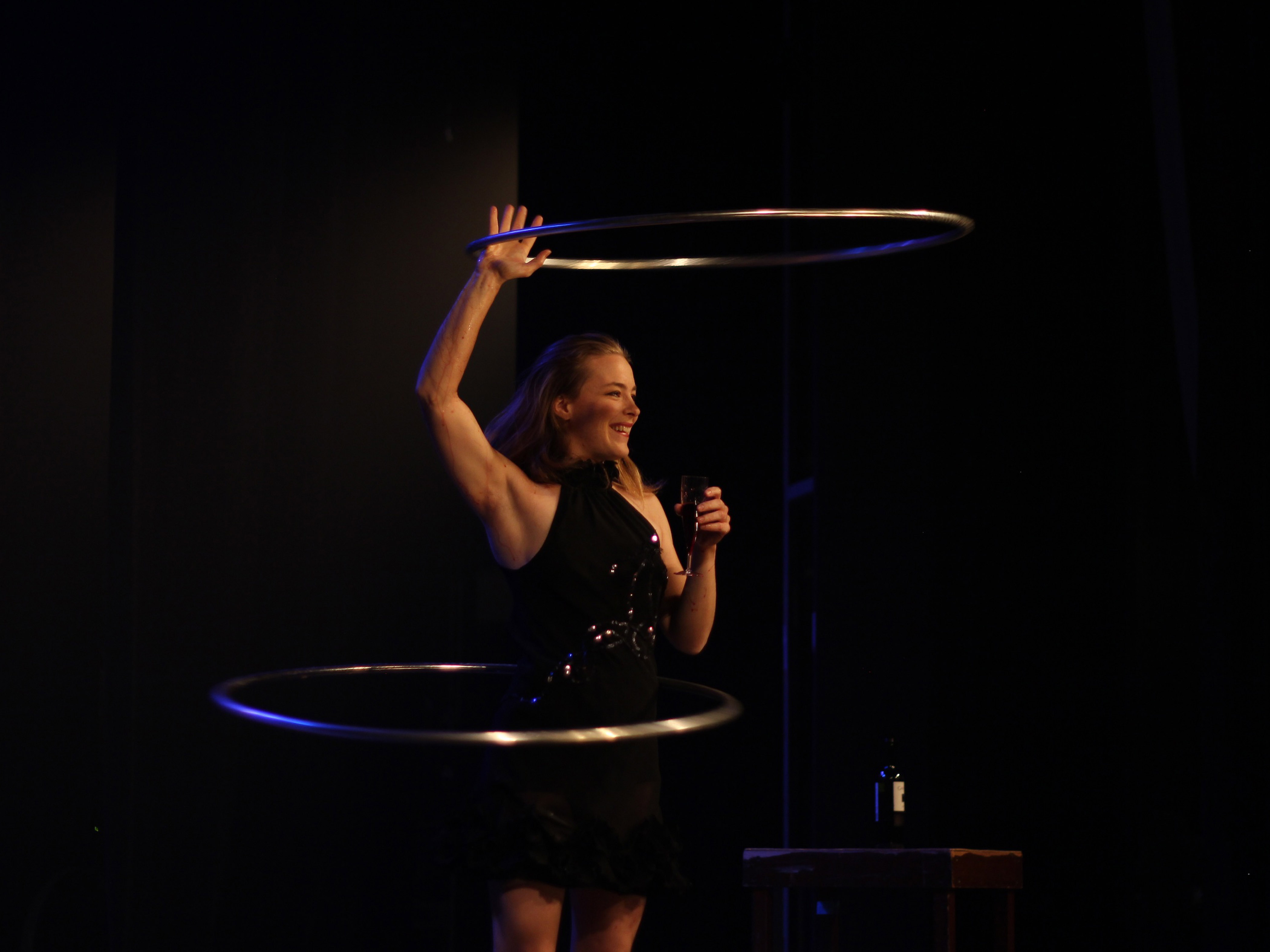 Drinking or hula hooping? Both! Our funniest act involving a glass of wine and a ridiculous amount of hula hoops.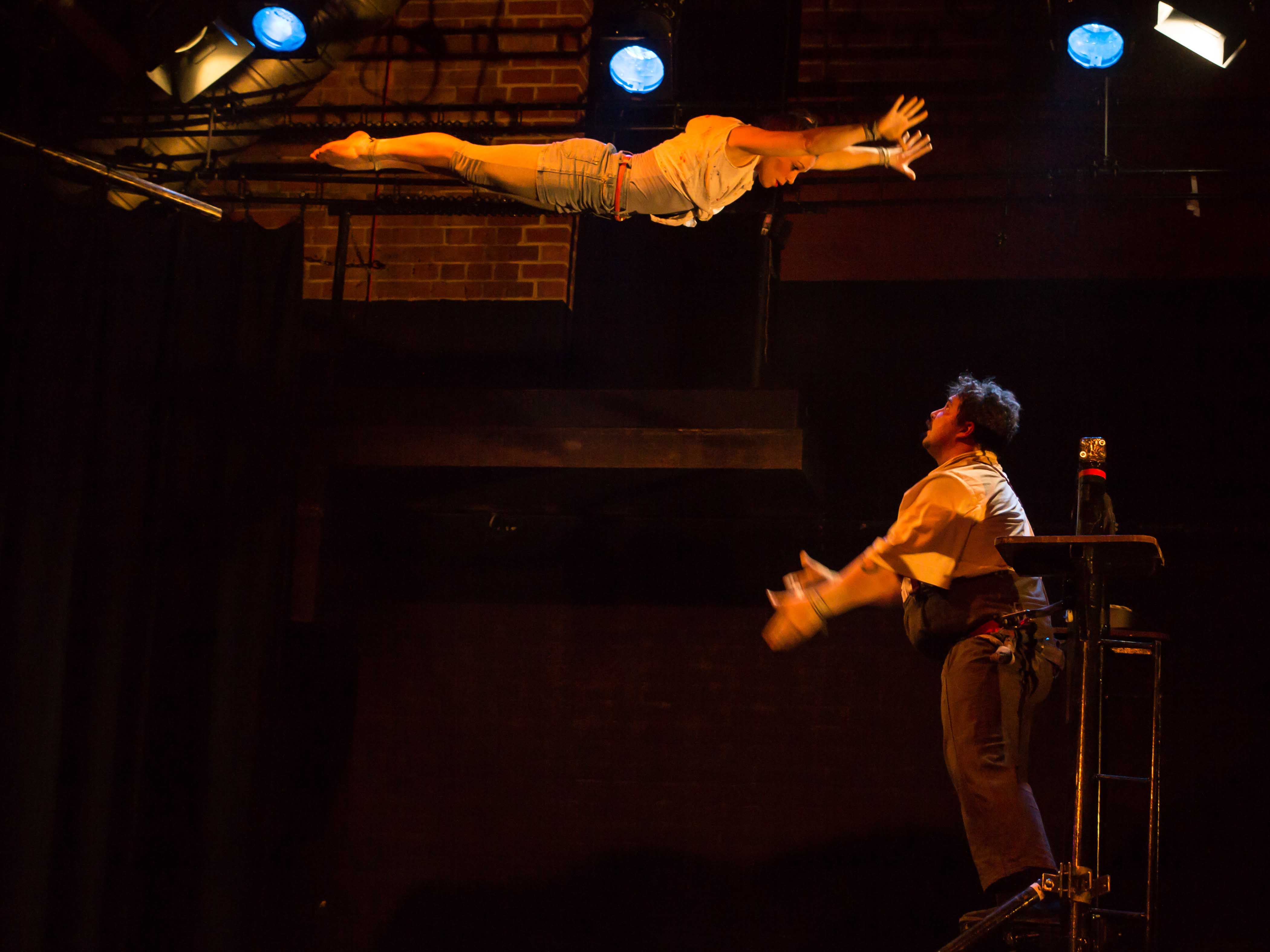 Tilt your head to the sky and stare in awe gracious somersaults seven metres in the air. A duo act involving incredible skills and unbelievable trust between performers.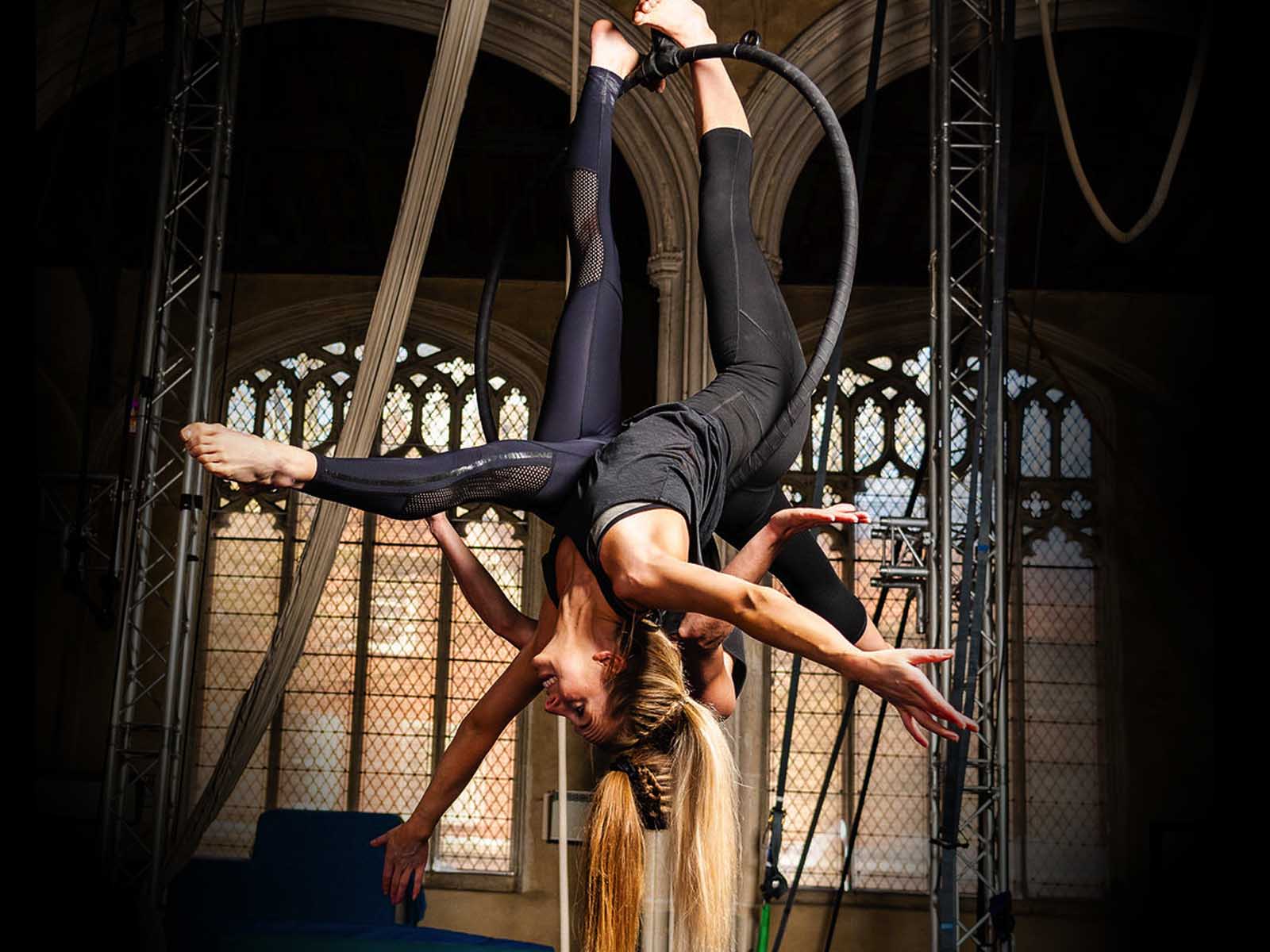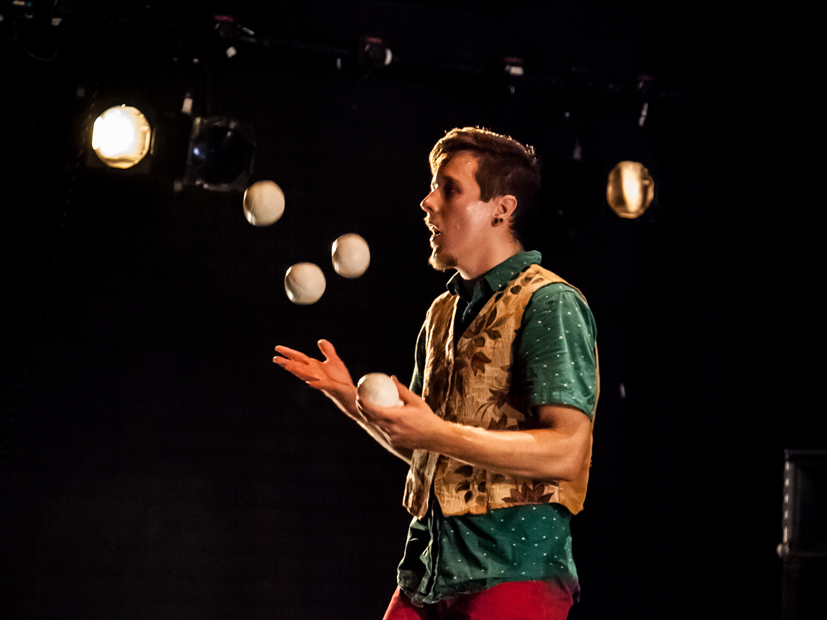 An exquisite act that blends together movement and juggling in a new, unique style.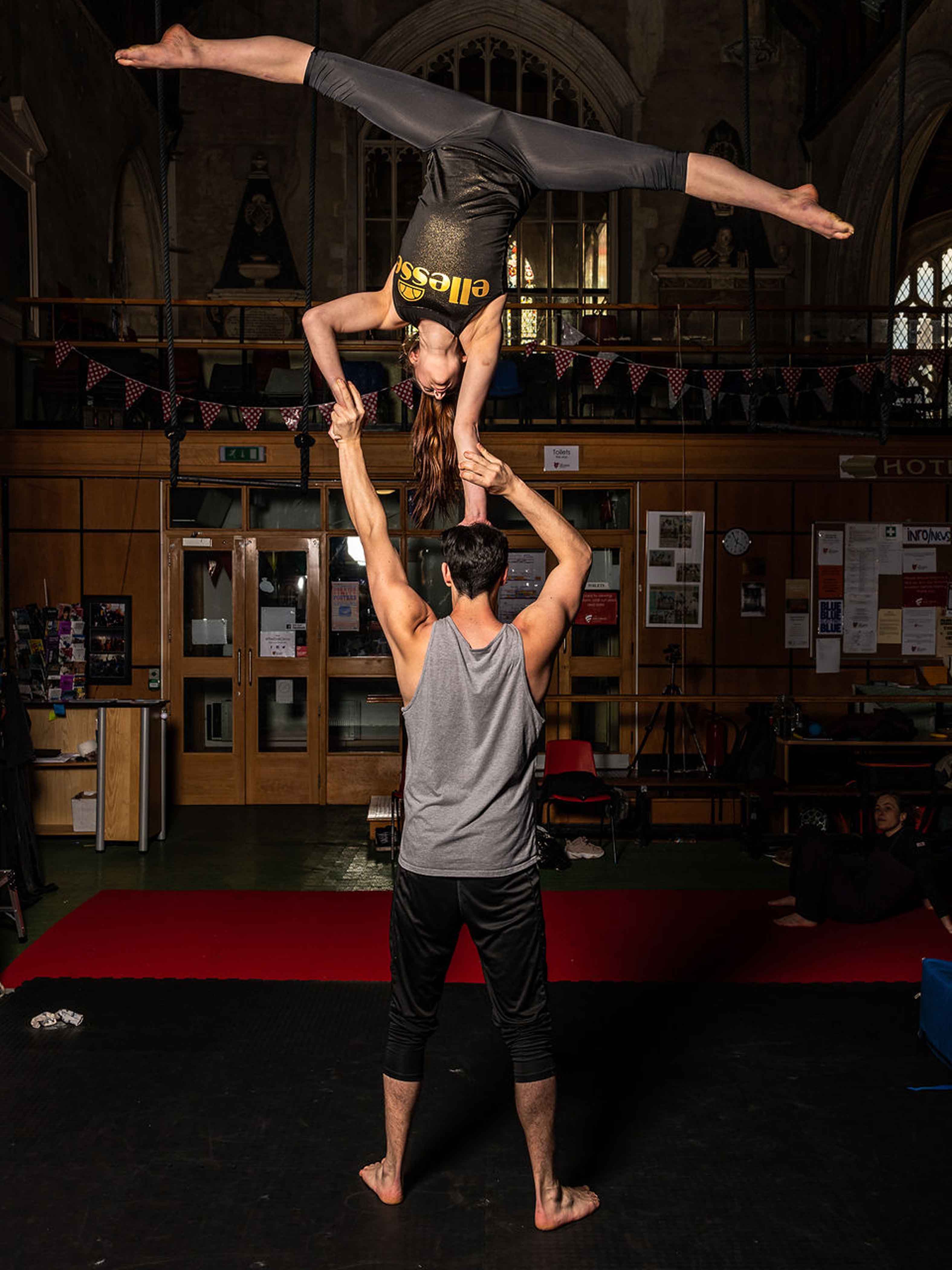 Give me your hand and stand on my head". That's not quite the everyday sentence but we are not quite ordinary ourselves. An incredible act that will make you rethink the idea of trust.
Picture taken by Bruce Hargrave Photography.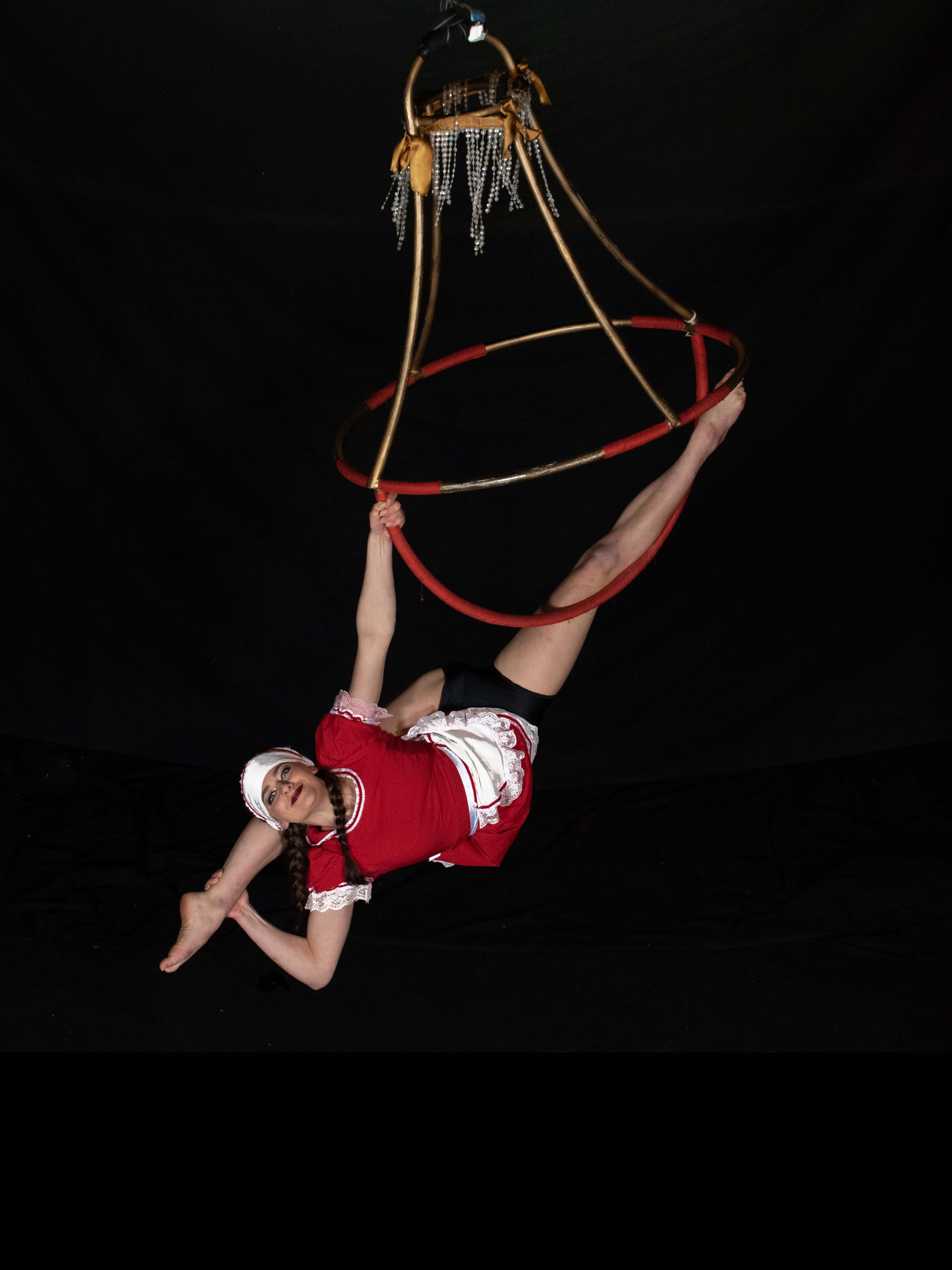 Skills and grace spin together on a marvelous aerial chandelier. From an ancient era to contemporary circus!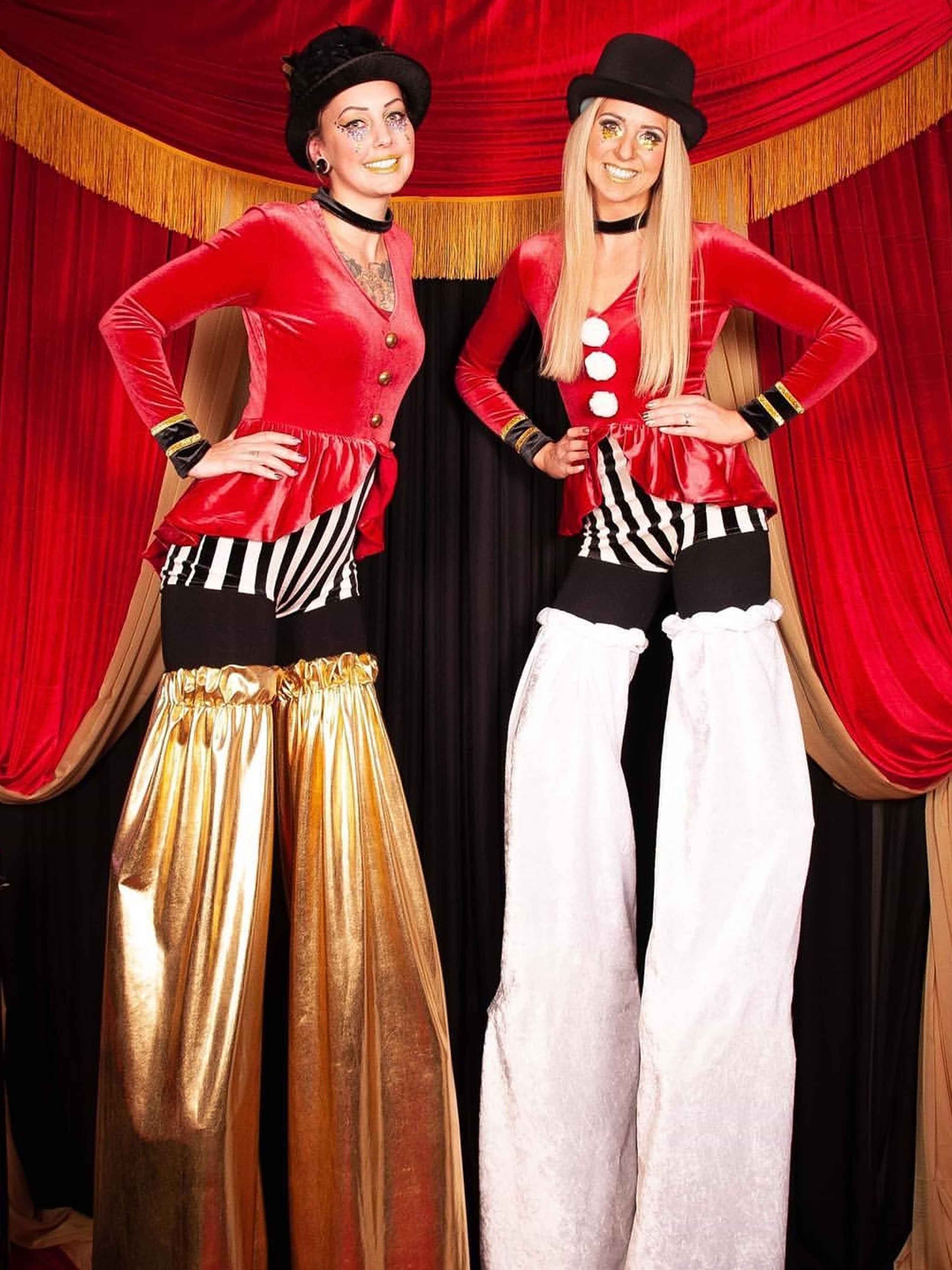 Bring color and joy to any event with our beautiful stilt walkers.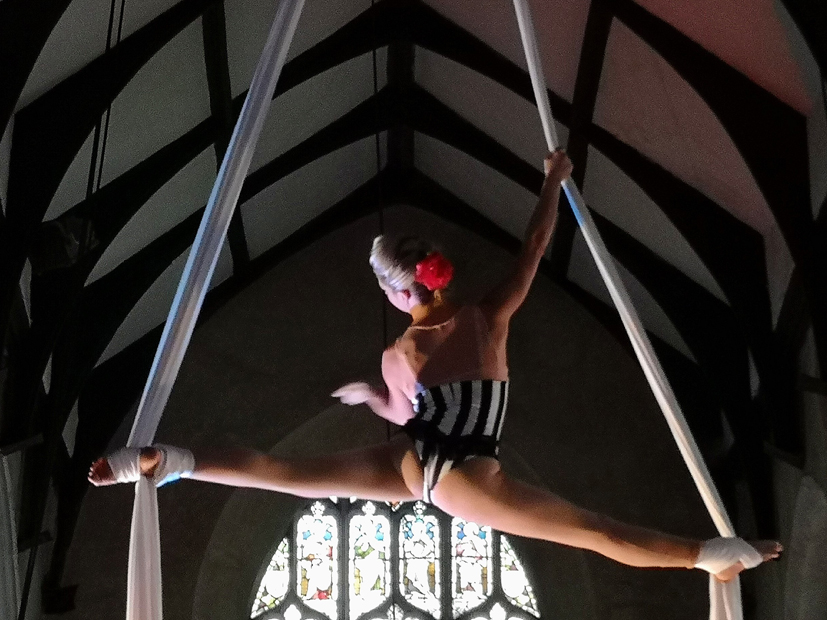 A tale of tormented love told in the folds of an aerial silk, this act is an incredible homage to the movie "The Greatest Showman".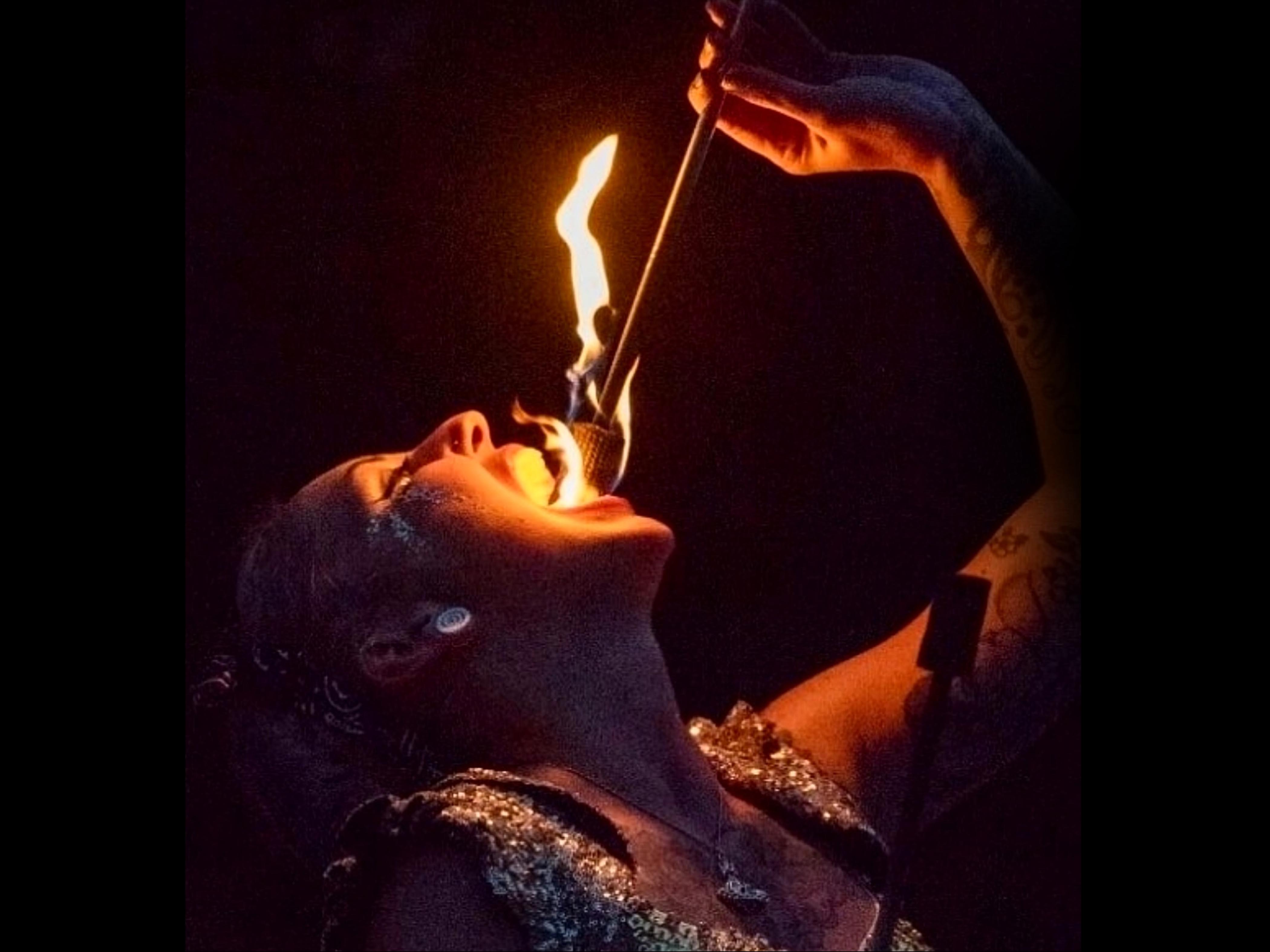 Light your night on fire with this thrilling act! Eating, breathing and juggling fire has never looked so easy and yet so enchanting